#Muilperen - Motörhead - Ace Of Spades (1980)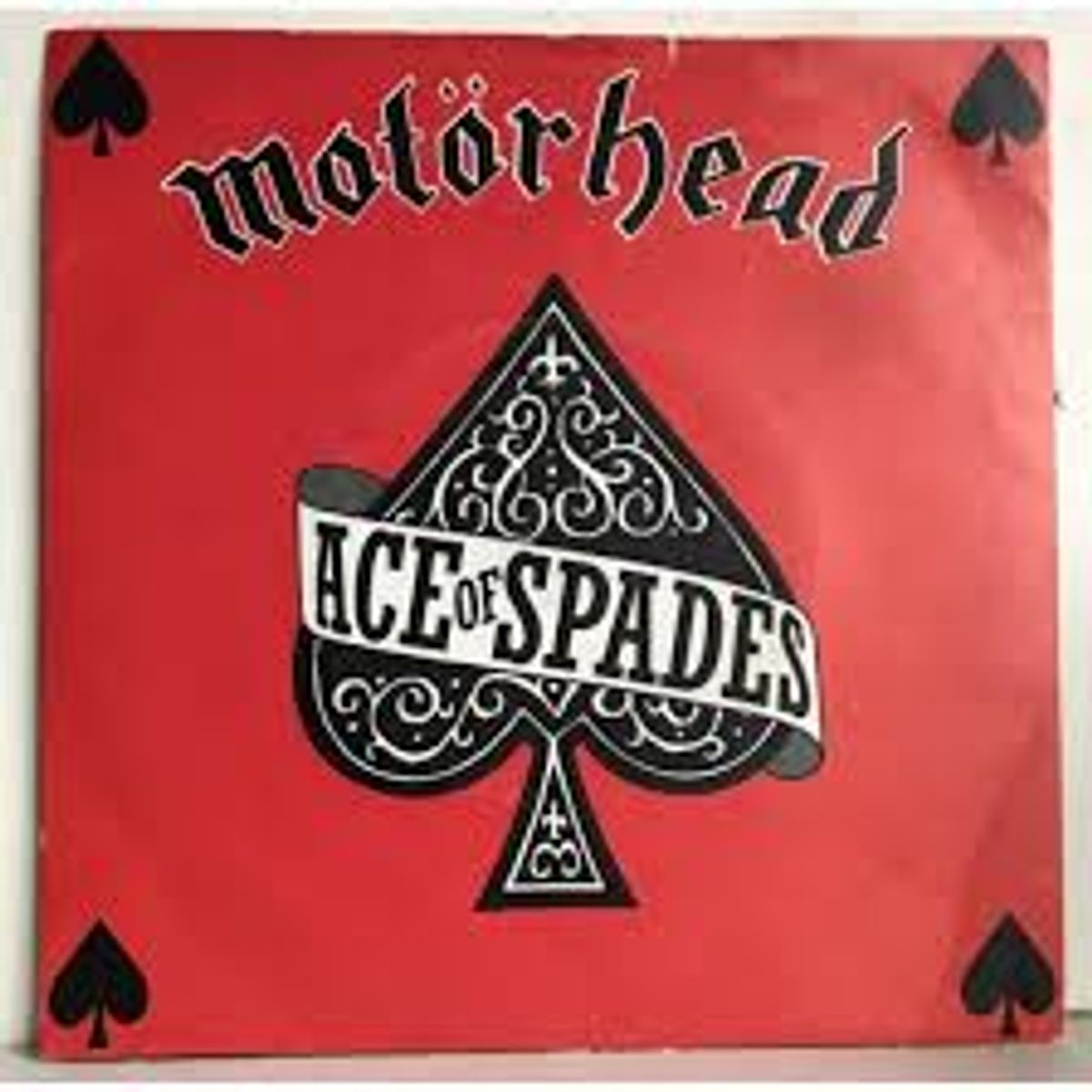 Een forse kopstoot, een ferme muilpeer, een djoef in de maag. De opdracht deze week is simpel: nummers die geen aanloopje nodig, geen onnodige intro hebben, maar onmiddellijk met de deur in huis vallen.
Een uppercut met de onmiskenbare Lemmystempel, dit Ace Of Spades, geschreven in een tourtransit aan honderdvijfenveertig kilometer per uur. Wellicht de meest gekende voltreffer, over gokken en het nemen van risico's, een dagelijkse bezigheid van Lemmy en zijn maten.
In 2011 vertelde Lemmy aan Mojo: "Ace Of Spades is unbeatable, apparently, but I never knew it was such a good song. Writing it was just a word-exercise on gambling, all the clichés. I'm glad we got famous for that rather than for some turkey, but I sang 'the eight of spades' for two years and nobody noticed." 
Lemmy was het nummer na vele jaren spelen behoorlijk beu, maar hield het steevast in de setlist, want zoals hij terecht aangaf: "If I went to a Little Richard concert, I'd expect to hear Long Tall Sally." Ze speelden het ook in de knotsgekke BBC-reeks 'The Young Ones' in 1984. 
Lemmy had een tattoo van die Ace Of Spades op de linkervoorarm en toen de held overleed in december 2015, plaatste fan Dave Grohl ook eentje op zijn pols. In 2010 werd een nieuwe versie opgenomen in een bluesversie aan een veel lager tempo, speciaal voor de reclame van het Kronenbourg 1664 bier met Lemmy op mondharmonica om te benadrukken dat "This is a beer that should be enjoyed slowly." 
Maar wij gaan voor het origineel geproducet door Vic Maile, die een harde stijl hanteerde en vaak ongewone elementen in de productie gooide. Hier was dat een woodblock.  Gitarist Eddie Clarke over Maile en dat woodblock: "If it was anyone else, we'd have told him to go and fuck off and die or tied 'em to the car and run around the car park with them. But because it was Vic we said, 'Oh, all right Vic...' So we're there with these blocks of wood banging them together. He put loads of reverb on and that's the sound you hear - 'dang dang dang dang dang dang CLACK.'"
"We didn't want to upset him in case we killed him. He didn't drink, he didn't smoke, and he was very delicate because he was diabetic. He had to have his Ryvita (soort knäckebrood, nvdr) at six o'clock. We couldn't get heavy with him, couldn't fucking shake him, you know what I mean? He might die! So we had to listen to him." 
Ook grappig: de hoesfoto van de gelijknamige lijkt genomen in een Mexicaanse woestijn, terwijl het gewoon een zandgroeve is in Barnet, vijftien kilometer ten noordoosten van Londen.
14 oktober 2021